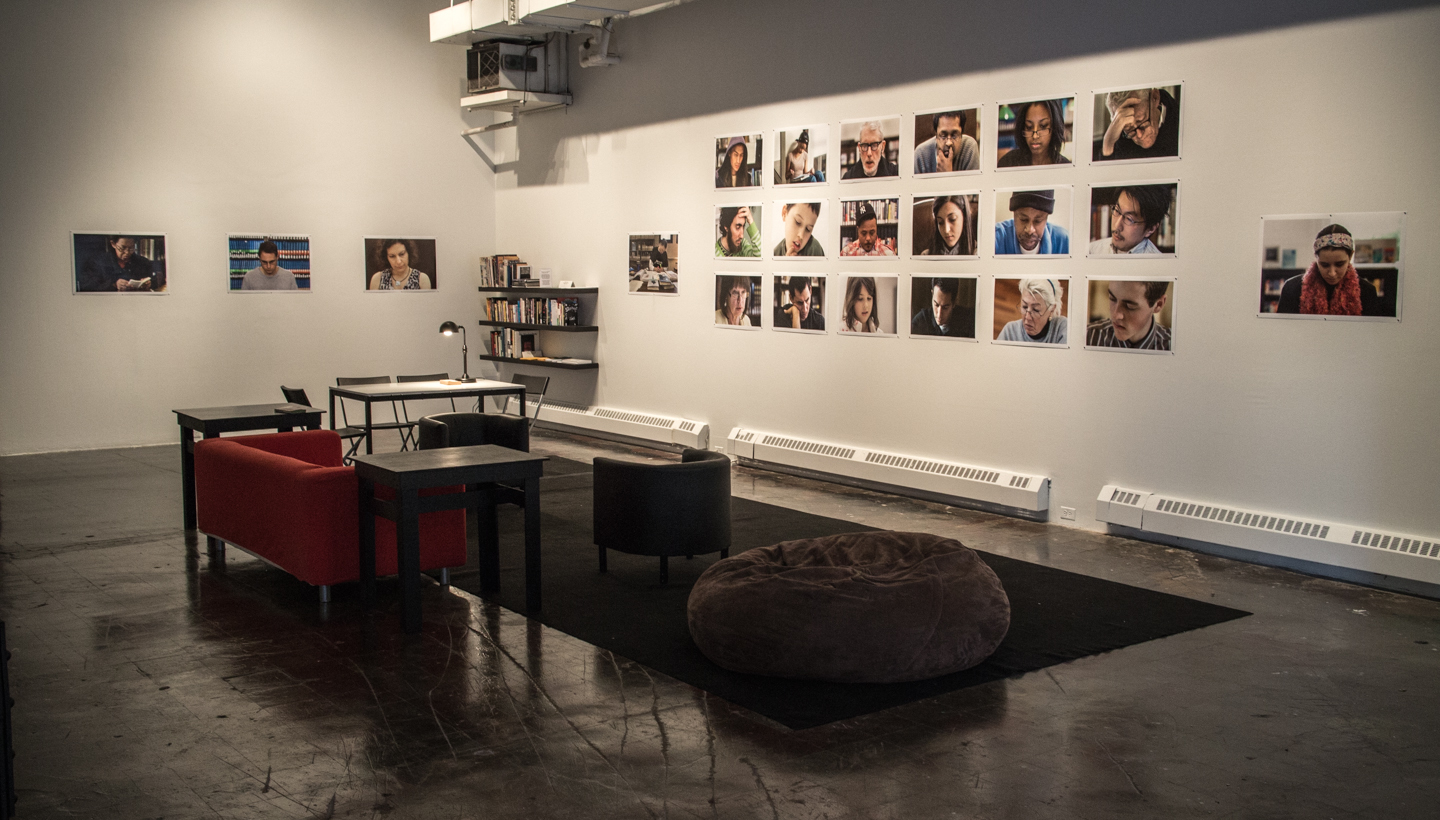 Free to the People
What is the value of the public library? Concerned by budget cuts and the threat of library closures, I chose to explore this question. A frequent user of the library, I believe libraries to be an essential asset to community life and a valuable educational service, a place where people can gather formally or informally, where access to information is encouraged, where resources for personal improvement are on hand, and where art, music, literature, and knowledge are available outside of a commercial context.
This series of documentary portraits, Free to the People, was made in the Main location of the Carnegie Library of Pittsburgh. In these pictures I describe individuals reading or working in the library in solitude and in concentration. In many of the images the subjects' eyes appear to be closed but they are in fact looking down; with this aspect, I wish to invoke the physical resemblance between reading and prayer, where a person finds themselves in a space in which they feel safe to be lost to their own thoughts.
In libraries the public and the private intersect; we share an environment of study, recreation, and thoughtfulness in the company of strangers. We are able to sit side by side peacefully and to follow our own pursuits. The object of each person's study or activity is left ambiguous as these pictures mean to acknowledge the existence of the subjects' interior life but not to interrogate its details.
Pictures from this series were on display as part of Behind Our Scenes, curated by Jen Saffron at the Pittsburgh Cultural Trusts's SPACE Gallery, November 8 2013 - January 26 - 2014.
2014
all images © Leo Hsu